La coya (Jonef Quintanilla), flanqueada de los precursores Túpac Amaru (Edward Johanson) y Micaela Bastidas (Mónica Cavalier).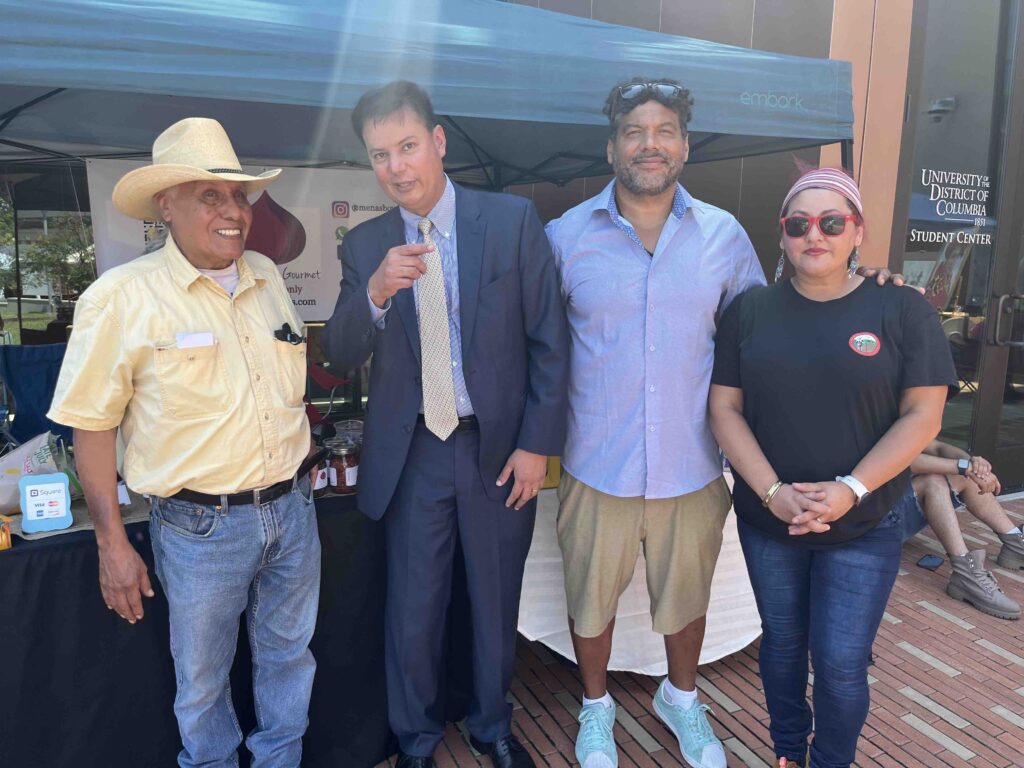 La comunidad peruana del área metropolitana de Washington DC celebró el sábado 23 de julio las fiestas patrias en el Farmers Market del Campus Van Ness de la Universidad de Distrito de Columbia (UDC).
La celebración del Foro Expo Perú – USA por el 201 Aniversario de la Independencia del Perú es un esfuerzo de la organización sin fines de lucro MPower Now Inc. con el apoyo del National Latino Farmers and Ranchers (NLFR), que tiene a su cargo un Mercado de Agricultores o Farmers Market todos los sábados de 9 am a 2 pm desde mayo hasta noviembre en la UDC.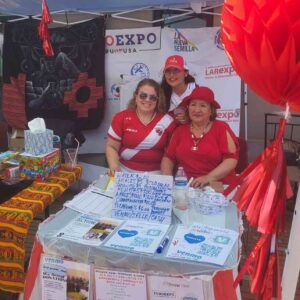 Como una lección de civismo, se hicieron presentes personajes históricos, los precursores de la Independencia Túpac Amaru y Micaela Bastidas. Hubo exposición de obras de arte del pintor Edward Johanson y venta de libros del autor Alfredo Soriano. El abogado Orlando Gamarra ofreció consejería legal a los asistentes.
El desfile artístico incluyó música, danzas, arte y gastronomía. El evento se inició con la participación del coro de niños del DMV que entonaron el Himno Nacional de Estados Unidos y del Perú. Los niños Camila y Ariel Vargas escenificaron la marinera norteña; Armonías Peruanas representó la hermosa estampa cusqueña: Valicha, mientras que la escuela de danzas Matices se lució con el Festejo.
Max Veizaga interpretó con su piano el vals "Alma Corazón y Vida". Mención aparte merece la actuación de la niña Isabel Daza, quién interpretó canciones andinas. La Amazonía estuvo representado por una danza costumbrista. Una de las grandes atracciones del Festival fue la representación de la Coya (Inka Queen) Jonef Quintanilla.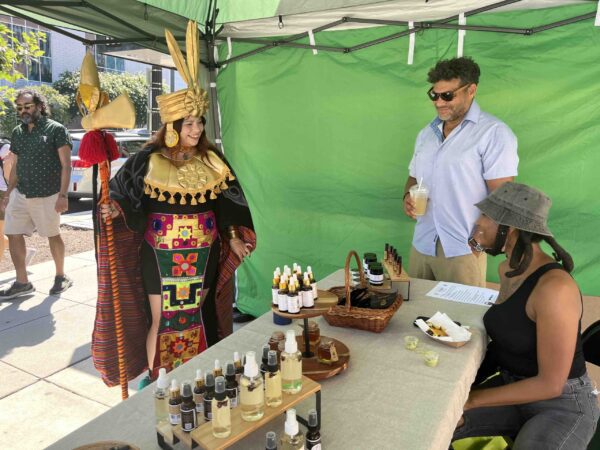 Los jóvenes Verónica Nartineau y Sebastian Quispe bailaron una marinera norteña, una de las estampas más representativas del Perú y que el público lo disfrutó. Virma Gamarra y Susana Santander, dos consagradas intérpretes peruanas, se sumaron a la celebración de esta hermosa fiesta.
El grupo Inka Wayra que cultiva el folklore andino nos hizo pasear musicalmente por escenarios de nuestro Perú profundo y al final Luchito Lara destacado intérprete salsero hizo bailar a la concurrencia.
La organización MPower Now Inc emitió el siguiente comunicado:
Gracias infinitas al NLFR Farmers Market por ser el anfitrion de nuestro ForoExpo Peru-USA 2022, una celebración de la cultura peruana en su 201 aniversario  Este evento gratuito para nuestra comunidad se llevó a cabo gracias al esfuerzo del equipo de MPower Now-MPrende, el NLFR Farmers Market, patrocinadores y aliados, y al maravilloso equipo de bailarines, músicos de gran trayectoria, maestros de ceremonia, periodistas, DJs, ayudantes de logística, todos ellos voluntarios de nuestro gran equipo de MPower Now. Sin ellos y sin su invaluable apoyo este evento no se hubiese sido posible. ¡Gracias mil!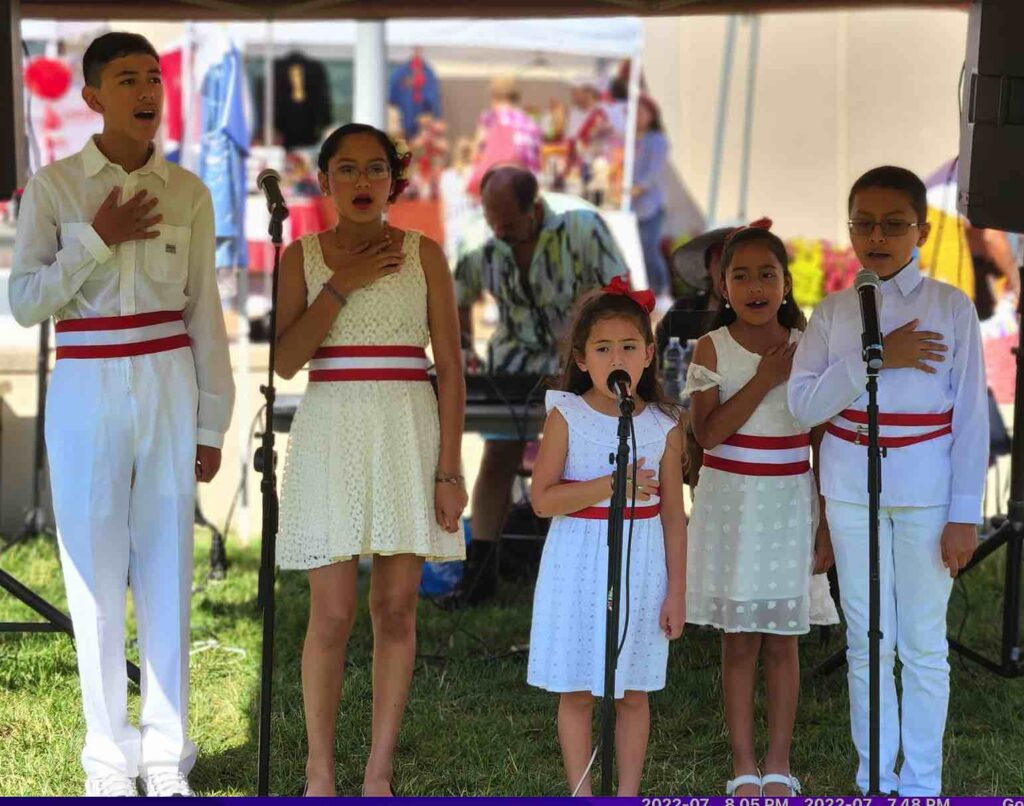 Thank you very much to the NLFR Farmers Market for hosting our Foro-Expo Peru-USA 2022, a celebration of Peruvian heritage on its 201st anniversary   This free event for our community was carried out thanks to the efforts of the MPower Now-MPrende Ya team, the NLFR Farmers Market, sponsors and friends, and the wonderful dancers, experienced musicians, influencers, and journalists, DJs, logistics assistants, all of them volunteers of our MPower Now great team. Without them and their invaluable support, this event would not have been possible. Thank you!
Con información de Alfonso R Tamayo.