José Feliciano. Photo: Qobuz
WASHINGTON, D.C.—The Smithsonian Board of Regents, the governing body of the Smithsonian Institution, announced the final two appointments to the 19-member Board of Trustees of our nation's first-ever National Museum of the American Latino.
Award-winning journalist Soledad O'Brien and business leader José Feliciano will join the 17 other trustees who were selected this past June to serve on the key decision-making body for the future museum.
O'Brien became a household name through her groundbreaking work in broadcast journalism, including her critically-acclaimed CNN documentary series Black in America and Latino in America, the latter of which was also turned into a book. O'Brien's awards include the Emmy, Peabody, duPont, Gracie Allen, Clara Barton, Hispanic Heritage, and NAACP President's Award, among many others.
Feliciano is a highly skilled investor and business manager who is co-founder and managing partner of Clearlake Capital Group, LP, a leading private investment firm that has managed approximately $9 billion of institutional capital since its inception.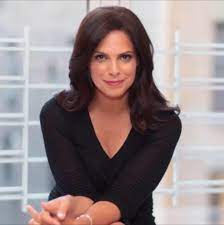 He is also co-founder of the SUPERCHARGED Initiative with his wife, Kwanza Jones, a philanthropic grant-making and impact investment organization that has made more than $40 million in commitments to diversity efforts and donated more than $25 million to organizations focused on education and empowerment.
"The addition of Soledad O'Brien and José Feliciano to the Smithsonian Board of Trustees rounds out a stellar inaugural board and adds a critical element of diversity that will be needed in the formation and curation of the future museum," said FRIENDS President and CEO Estuardo Rodriguez. "Representation matters and Latino Americans are representative of every facet of American culture. The decision to add O'Brien, in particular, who has done so much work on race and diversity in her career, is a monumental move in the right direction."
"The economic empowerment opportunities that Feliciano has created for communities of color as a Latino investor and business leader will impact the lives of Americans for many generations to come," said FRIENDS Board Chair Lili Gil Valletta. "The energy and excitement that both Feliciano and O'Brien have shown for empowering our community in the United States, coupled with their deep understanding of the complexities of Latino American culture and history will, no doubt, help take the creation of our museum to new heights," said Gil Valletta.
The members of the Board of Trustees are as follows:
Lonnie G. Bunch III, Secretary of the Smithsonian (ex officio)
Kevin Gover, the Smithsonian's Under Secretary for Museums and Culture (ex officio)
Margarita Paláu-Hernández, chair of the Smithsonian National Latino Board
Franklin D. Raines, member of the Smithsonian Board of Regents
José E. Feliciano, co-founder and managing partner of Clearlake Capital Group LP., a leading private investment firm
Soledad O'Brien, award-winning journalist; anchor and producer for Matter of Factwith Soledad O'Brien; founder and CEO of Soledad O'Brien Productions
Raul A. Anaya, president of business banking for Bank of America
José Andrés, restaurateur, chef and owner of ThinkFoodGroup; creator of World Central Kitchen
Emilio Estefan, Grammy Award-winning musician, songwriter and TV producer; co-founder of the Gloria Estefan Foundation
Rick Gomez, executive vice president and chief food and beverage officer for Target Corp.
Alberto Ibargüen, president and CEO of the John S. and James L. Knight Foundation; former publisher of the Miami Herald and El Nuevo Herald
Eva Longoria, award-winning actor and producer; founder of the Eva Longoria Foundation
J. Mario Molina, principal of JM Molina Investments; former CEO of Molina Healthcare
Henry R. Muñoz III, chairman emeritus of Muñoz & Co.
José Luis Prado, executive advisor partner with Wind Point Partners; former president of Quaker Oats North America
Alfredo Rivera, president of Coca-Cola North America
Sofía Vergara, Emmy-nominated actress, television producer, presenter and model
The members of Congress appointed to the board are:
Jaime Herrera Beutler(R-WA), appointed by the Congressional Hispanic Conference
Tony Cárdenas(D-CA), appointed by the Congressional Hispanic Caucus
The FRIENDS organization released this statement as a response to the Smithsonian Institution's announcement that the final two seats on the future National Museum of the American Latino had been filled. For news and information directly from the Smithsonian Institution, visit their online newsroom.