The clinic has operated outside the entrance to "Revel Grove" every weekend since the popular medieval festival began in August. Photos: MDH
The Maryland Department of Health (MDH) this weekend conducted vaccine outreach and a free COVID-19 mobile clinic at the Maryland Renaissance Festival located in Crownsville, Maryland.
The mobile clinic was open during festival hours, both Saturday and Sunday, offering Pfizer, Moderna, and Johnson & Johnson vaccines.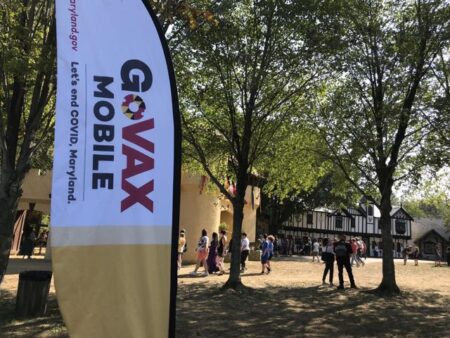 The clinic is part of an ongoing MDH initiative to bring COVID-19 response directly into communities across Maryland, including vaccination and testing clinics at festivals, sporting events and other public venues.