Foto Yahoo.
Redacción MLNews
Tina Turner, una de las cantantes de música rock y soul más famosa de todos los tiempos en Estados Unidos y en todo el mundo falleció este miércoles 24 de mayo, a los 83 años, después de sufrir una larga enfermedad que la mantuvo fuera de los escenarios por varios años.
Sus representantes y familia dieron a conocer un comunicado para anunciar su muerte y mostrar su pésame por la irreparable pérdida.
"Es con gran tristeza que anunciamos el fallecimiento de Tina Turner. Con su música y su pasión ilimitada por la vida, cautivó a millones de fanáticos en todo el mundo e inspiró a las estrellas del mañana", señaló el comunicado publicado en su cuenta Facebook.
"Hoy despedimos a una querida amiga que nos deja su trabajo más grande: su música. Nuestra más sincera compasión para con su familia. Tina, te extrañaremos mucho", agregó el comunicado.
Su carrera musical comenzó desde la década de 1960 y principios de 1970, en compañía de su esposo Ike Turner, quien de todos es conocido fue muy violento y dominante hasta que ella lo abandonó, cuando se encontraban en Dallas, Texas.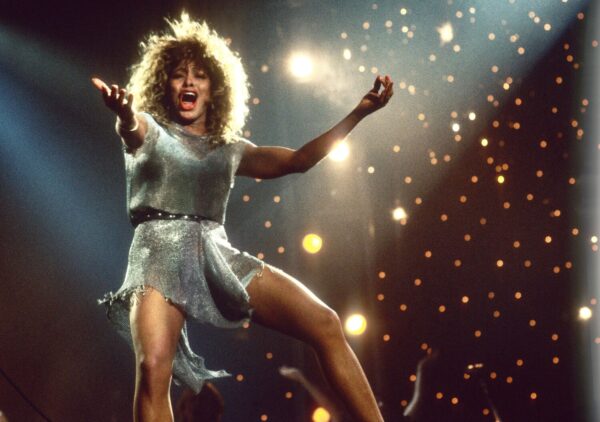 Su reaparición en solitario ocurrió en la década de 1980 cuando popularizó su versión de la conocida canción "Proud Mary" (María la orgullosa), cuyo original es del conocido grupo Creedence Clearwater Revival, de El Cerrito, California.
Pero también grabó otros éxitos que solidificaron su fama mundial como "Wha's Love Got to Do With It" y su álbum "Private Dancer", entre otros títulos.
Su espontánea sonrisa era contagiante en cada uno de sus conciertos, donde resaltaban sus llamativas pelucas así como sus faldas muy cortas, donde se podían apreciar sus largas piernas, que según trascendió las tenía aseguradas por millones de dólares.
Sus famosas piernas hizo que el famoso cantante Rod Stewart la invitara a interpretar "Hot Legs" en "Saturday Night Live".
Después de casarse con su novio alemán Erwin Bach, Turner, en la década de 1990 se mudó a Suiza y adoptó la ciudadanía de ese país, donde en 2022 compró una propiedad valorada en 76 millones de dólares a orillas del lago Zurich.
Confesó Tina Turner que abandonó Estados Unidos porque consideró que su mayor éxito estaba en otro país y porque el continente europeo le dio gran apoyo a su música.
En la página de YouTube se puede ver un concierto a casa llena que Turner y su grupo de bailarinas y músicos ofrecieron en vivo en el famoso estadio de Wembley, en Londres con el éxito "Proud Mary", interpretación que dilata más de 9 minutos y donde se puede ver todo un derroche de energía de la famosa cantante y su grupo de bailarinas.
Turner nació en la población de Brownsville, Tennessee y murió a orillas de Lago de Zurich, Suiza. Tuvo cuatro hijos, dos biológicos y dos adoptados, pero dos de ellos murieron en 2018 y 2022.
El verdadero nombre de Tina Turner era Anna Mae Bullock, pero lo cambió después de casarse con Ike Turner, quien fue su esposo por casi dos décadas.