As part of the Celebrations, 50 Audio Recordings to be Added to the PALABRA Archive
The Library of Congress joins National Hispanic Heritage Month celebrations with a special danzón dance class and performance and 50 audio recordings added to its historic PALABRA Archive, which turns 80 this year. The monthlong celebration from Sept. 15 to Oct. 15 highlights the culture, history and contributions of the Hispanic community to the nation.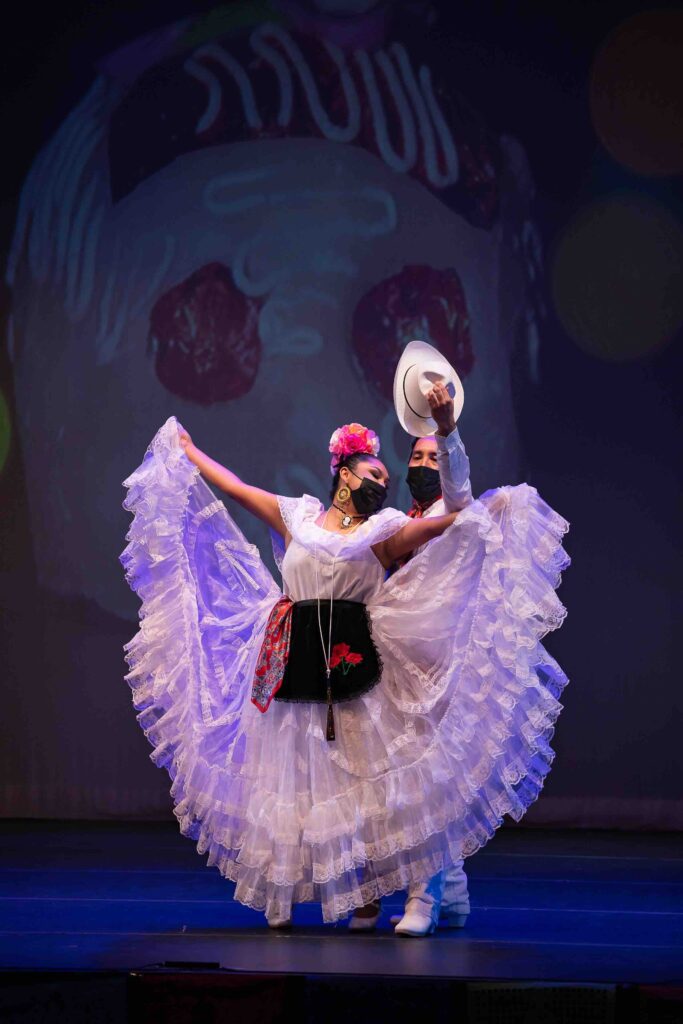 As part of the celebrations through Live at the Library, Corazón Folklórico, a popular Mexican dance group in the nation´s capital, will offer a free danzón lesson. Danzón is a musical genre and dance form that originated in Cuba in the mid 1800s and quickly spread to Mexico, where it has recently seen a resurgence with younger generations. Reserve timed-entry passes.
"As we celebrate Hispanic Heritage Month, the Library of Congress honors the rich tapestry of cultures, contributions, and traditions that have shaped our country and the world. Our vision is that all Americans from all backgrounds are connected to their national library," said Librarian of Congress Carla Hayden. "Our Library collections reflect the richness of Hispanic culture. Let's recognize and celebrate the achievements of Hispanic individuals who have had a lasting impact on our country."
The Library's Hispanic Reading Room will release a batch of 50 audio recordings from the PALABRA Archive, a collection of close to 850 original recordings of 20th and 21st century poets and writers from Latin America, the Iberian Peninsula, the Caribbean, and other regions with Hispanic and Portuguese heritage populations. The Library also plans a series of blogs throughout the rest of the year to highlight the 80th anniversary of the PALABRA Archive, the authors and their works.
"Beyond a collection, this 80-year conversation between authors and curators is the definition of sustainable. Within the PALABRA Archive are four generations of Iberian, Latin American, Caribbean, and American authors bringing their written work to life through sound that is shared across time, space, genre, language, and community," said Suzanne Schadl, chief of the Latin American Caribbean And European Division. "Imagine the power in that: four generations talking about and listening to the human experience as it unfolds in different places, at different times and in different languages. It is a remarkable articulation of what is accessible in print and library stacks, but too often unheard."
The batch of digital recordings featured this year includes an exclusive interview with award-winning Mexican writer Elena Poniatowska, 91, about her career. National Ambassador for Young People's Literature Meg Medina reads selections from her illustrated children's book "Tia Isa Wants a Car", as well as from her young adult novels "Merci Suarez Changes Gears" and "Yaqui Delgado Wants to Kick Your Ass." The archive includes Chilean writer Isabel Allende reading in 1984 from "La casa de los espíritus" ("The House of the Spirits").
The collection includes five recordings with poets and writers from the Nahua, Mixtec, and Zapotec indigenous communities in Mexico that were recorded this year, and a 1979 recording of the late Brazilian poet Lucia Aizim. This set of previously unpublished recordings of authors reading from their works will be available for online streaming.
Other highlights from this year's Hispanic Heritage Month events and activities include:
On Sep. 21, the Alejandro Brittes Quartet will perform music from Brazil and Argentina in the Coolidge Auditorium as part of the Live At The Library series of free events every Thursday. Reserve timed-entry passes.
Release of a Latinx Representation in Film Research Guide authored by the Cine Latine Junior Fellows.
On Oct. 5, the Hispanic Reading Room Open House will unveil the Latinex Alcove, a welcoming space dedicated to Latino Studies, including a carefully selected collection of books, periodicals, posters and other reference materials that tell the stories of Latinidad -the common attributes shared by Latin Americans- in the United States.
On Oct. 13, highly acclaimed award-winning Brazilian pianist, composer and vocalist Eliane Elias will perform in the Coolidge Auditorium, showcasing a unique style that blends jazz with the lively rhythms of her Brazilian heritage. Reserve tickets here.
Totaling over 63 million in 2022 according to the U.S. Census, Hispanics are the largest minority group in the country and constitute roughly one out of five Americans. The National Hispanic Heritage Month began in 1968 as Hispanic Heritage Week under President Lyndon Johnson and was expanded by President Ronald Reagan in 1988 to cover a 30-day period from September 15 to October 15.