La banda musical The Capitol Hillbillies ponen el toque musical afuera del supermercado. Foto: Ramón Jiménez
Por Ramón Jiménez
A casi 150 años de que fue inaugurado (1873) el legendario Eastern Market, todavía abre sus puertas a los amantes de hacer sus compras en un ambiente a la antigua en pleno siglo XXI.
El supermercado funciona a pocas cuadras detrás del Capitolio de Estados Unidos en el sureste de Washington, D.C.
Los visitantes no solamente pueden encontrar carnes y embutidos frescos sino también frutas, vegetales y otros artículos de consumo diario así como sus famosas flores.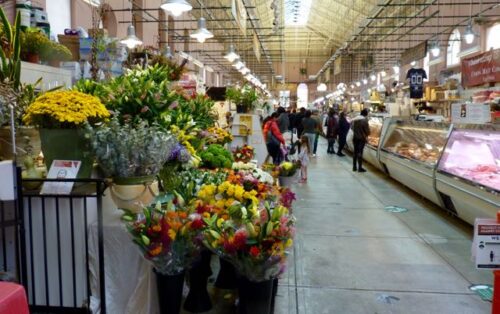 Atrás quedó el mal sabor causado entre sus asiduos clientes, no solo por el incendio ocurrido en 2007 —que causó serios daños a la estructura del edificio de ladrillo— sino por los "largos dos años" que tardó la remodelación, para que fuera abierto al público.de nuevo.
Para atraer más visitantes los fines de semana, funciona un gigantesco mercado al aire libre justo a un costado del edificio principal, donde no solamente ofrecen verduras, frutas y vegetales sino también adornos, cosméticos, ropa y una variedad de artículos para todos los gustos.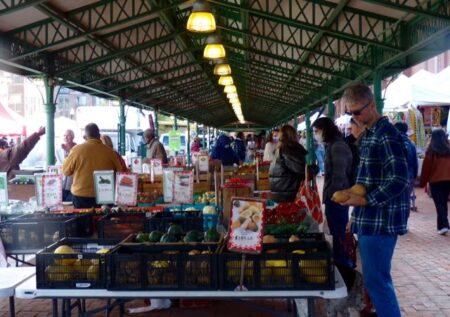 Los fines de semana también se puede escuchar música sureña de New Orleans al mejor estilo de la banda the The Capitol Hillbillies, cuyas interpretaciones captan el oído de los amantes de la música que nunca pasa de moda (Cajun, bluegrass, gospel, country, entre otros).
Eastern Market permanece cerrado los días lunes. De martes a viernes abre de 7am a 7pm, los sábados de 7am a 6pm, y en domingos de 9am a 5pm. Hay una buena cantidad de restaurantes de todos los gustos en las inmediaciones del edificio principal.
Para las personas que usan transporte público pueden tomar las líneas Azul, Naranja o Plateada y bajarse en la estación de Eastern Market, ubicada a pocos pasos del famoso supermercado, que funciona en el 225 7th Street SE (entre las calles North Carolina Ave. y calle C).