Photo: americanpost.news
WASHINGTON, November 9, 2023.- Today, Bishop Mark J. Seitz of El Paso, chairman of the U.S. Conference of Catholic Bishops' (USCCB) Committee on Migration, sent a letter to Congress with a set of actions that could be taken to further the protection of unaccompanied noncitizen children.
The recommendations were developed by the USCCB's Department of Migration and Refugee Services (MRS) with an emphasis on preventing human trafficking and other exploitative situations after children are released to a sponsor in the United States by the Office of Refugee Resettlement (ORR). Addressing this focus, Bishop Seitz wrote in his letter:
"While we are also deeply committed to the well-being of these children prior to and during their time in federal custody, including steps taken by ORR to ensure safe sponsor placements, the scope of these recommendations reflects the reality that exploitation is most likely to occur when children lack access to support and become isolated from their local communities.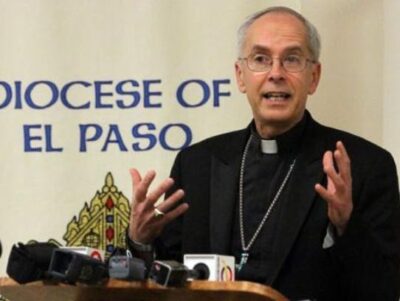 "Among migrants, unaccompanied children constitute the most vulnerable group. Recognizing the unique needs of this population, MRS and its network of local, community-based care providers have long partnered with the federal government to offer home studies and post-release services, foster care, and small-scale shelters to noncitizen children in need. These programs are specifically designed to promote the safety, well-being, and best interests of those served, while also integrating our unwavering commitment to abolishing the evil of human trafficking."
Bishop Seitz's full letter, including the recommendations, is available on the USCCB website.
More information regarding the Catholic Church's ministries serving migrants and refugees is available at usccb.org/migrationministries.